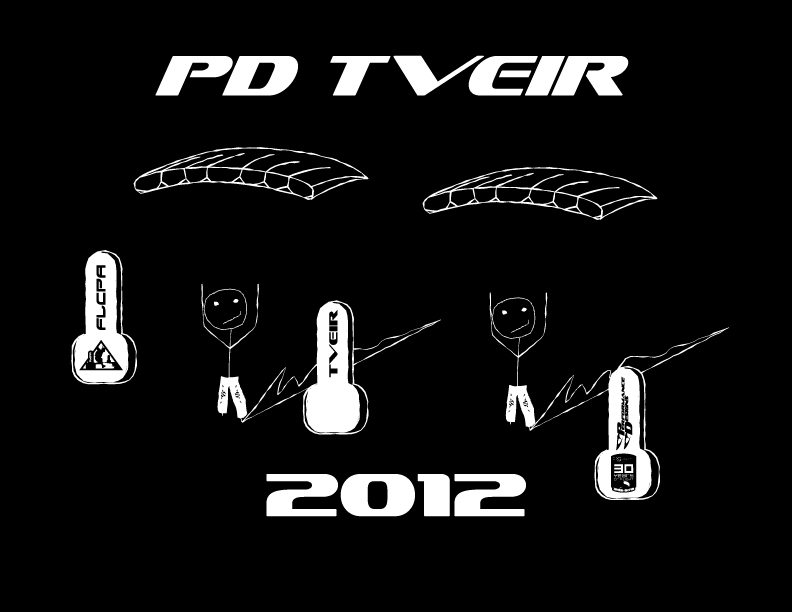 With the support of Performance Designs in celebration of their 30th Anniversary, we are proud to announce a fantastic *Pro Only" meet for the 2012 season.  In an effort to keep things new and fresh we've come up with a new challenging format for our PRO pilots.  Following in the footsteps of the PD Challenge, Last Big Splash, and PD Big Boy Pants, this years event will be another one you won't want to miss.
PD Tveir will be the first complete two way competition to be held.  This isn't just a team speed round tacked on to the end of a meet.  You will enter as a team, compete as a team, and win(or loose) as a team.  The events will be structured to showcase the competitors ability to fly as team and scores will be calculated accordingly.
Save the date: October 5-7, 2012
Location: Skydive City, Zephyrhills, FL
Prize Purse:$4,000
Events: http://swoopleague.com/2012/06/19/pd-tveir-events-announced/
Qualification: 2 person teams.  BOTH team members must be listed on the PRO list and approved by FLCPA meet director prior to event.  Pro's from abroad, please contact albert@swoopleague.com for approval.
Registration:  (per team)In order to complete your team registration, go to the events registration page and register your team.  Only one registration per team needed.
If paid by May 31, 2012-$300
If paid by July 31, 2012-$350
If paid by August 31, 2012-$420
After August 31 til Oct 5-$500
Registration paid is non-refundable & nontransferable.